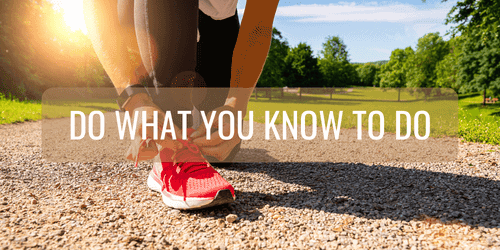 26 Jul

DO WHAT YOU KNOW YOU MUST DO- AND DO IT NOW!!!!!!

DO WHAT YOU KNOW YOU MUST DO –  AND DO IT NOW!!!!!!  07/17/23

Do what you know you must do – AND DO IT NOW!!!!  Act Now!  Welcome God's Light so the work can be seen for the God-Work it is!  Be ready and prepared to do anything God asks of you.  You're the only one who can do it.  God pledges His support in all you do, gives it to you in writing with His clear signature.  He always has the last word.  So listen well – listen carefully.

Keep a firm grip on life.  Make sure your clean and pure hands get stronger and stronger.

HERE'S GOD'S RULE:  Don't worry about the evil one. The light of the wicked one is put out.  His flame dies down and is extinguished.  His long strides weaken and falter.  He stumbles into his own traps.  Every word of his is misleading, every act sinful.  You're on God's Side, God's Chosen, God's Hand-picked.  Anyone on God's side LISTENS to God's Word!!!  No-one can steal you from out of His Hands.

His Mighty Strong Arm is like no other arm, Solid and Strong.  Enormously Over-Powering!!!  His in charge, He runs the Universe.  Let Him tell you what to do, taking His Words to heart.

DO IT HIS WAY!!!  Then you'll delight in your God – "The Mighty One"!!!  Look to Him joyfully and boldly.  Pray to Him and He'll listen.  He'll help you do what you've promised, bathing your life in His Light.  Follow Him closely, your feet in His Footprints, not once going off His Course.

Treasure every Word He has spoken.  God is in control – so why are you worrying?  Let your priorities be God First, God Second, God Third, so there be no-one but Him!!  Continue to keep an attitude of perfect trust and you'll never be disappointed, for your Heavenly Father knows all about your concerns and worries.

God is behind all things Strong and Growing.  Not even the smallest detail of life happens unless God is behind it.  Without God nothing makes sense, so be prepared to do anything God requires of you.  You are God's choice so make Him your  first choice –  always!!!  THERE SHOULD BE NO PLAN B, but God !!!  Then you'll remain happy from the inside out and the outside in.  Keep that order that keeps your hope fresh and alive.  Let your faith become stronger and larger in size.  With God in the picture ALL things will come Together!!!

So keep a firm grip on God's Promises that keep you going.  Keep up-to-date on all Truths, practice them inside and out.  Stick to it as long as you live – for God can do ANYTHING and EVERYTHING!!!   His in Complete charge, no-one can upset His plans.


From Start to finish He'll make it Happen!!

For there is so much Goodness in God!

A Good God!  A Kind God!  A Caring God!

You are about to be given New Grounds for Trusting and Believing God!

You won't have to wait – for "I AM"  RIGHT NOW!!!!