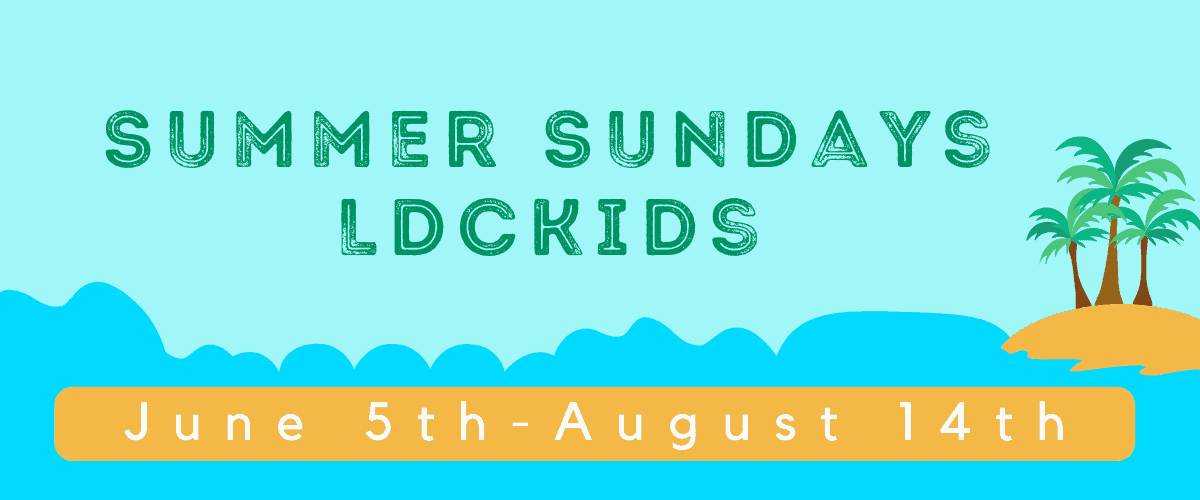 15 Jun

Summer Sundays in LDCKids

We have fun filled Summer in store for our Elementary LDCKids!

June 12-At the Movies-The Incredibles of the Bible

Isaiah 41:10 NIVS do not fear, for I am with you; do not be dismayed, for I am your God. I will strengthen you and help you; I will uphold you with my righteous right hand.

Popcorn bar during service!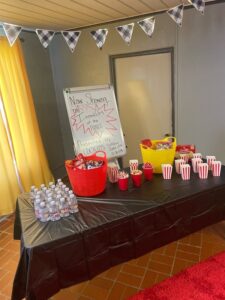 June 19- Father's Day- He's a Good Father
Eph 2:8-10 For it is by grace you have been saved, through faith—and this is not from yourselves, it is the gift of God— not by works, so that no one can boast. For we are God's handiwork, created in Christ Jesus to do good works, which God prepared in advance for us to do.
June 26- If It Looks Like a Duck…It's A Duck- What We Look Like
2 Corinthians 3:2-3  You are our epistle written in our hearts, known and read by all men; clearly you are an epistle of Christ, ministered by us, written not with ink but by the Spirit of the living God, not on tablets of stone but on tablets of flesh, that is, of the heart.
They will have some fun with Rubber Ducks!
July 3-Freedom In God! 
Galatians 5:1 Stand fast therefore in the liberty by which Christ has made us free, and do not be entangled again with a yoke of bondage.
Celebrate our Freedom in God with sparklers at the end of the service!
July 10- In The World, Not of It
Romans 12:2 And do not be conformed to this world, but be transformed by the renewing of your mind, that you may prove what is that good and acceptable and perfect will of God.
Galaxies and Aliens at the end of service! 
July 17- Camping out in His Presence 
John 15:5  I am the vine; you are the branches. If you remain in me and I in you, you will bear much fruit, apart from me you can do nothing.
We'll enjoy some campfire treats during service. 
July 24- Time to Glow! Shine our light for others to see.
Matthew 5:16 Let your light shine among men, that they may see your good works, and glorify your Father which is in heaven.
Glow Party during service! 
July 31-Your Future's so Bright you need Shades! 
Jeremiah 28:11 For I know the thoughts that I think toward you, says the Lord, thoughts of peace and not of evil, to give you a future and a hope
Sunglasses for each kid to take home.
August 7-(Baptism Sunday) Get Drenched- Living Waters 
John 7:38 He who believes in Me, as the Scripture has said, out of his heart will flow rivers of living water.
Water games during service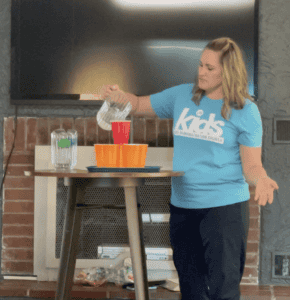 August 14- Fruit of the Spirit
Galatians 5:22-23 But the fruit of the Spirit is love, joy, peace, longsuffering, kindness, goodness, faithfulness, gentleness, self-control. Against such there is no law.
This will be our back to school service with a Parfait Party